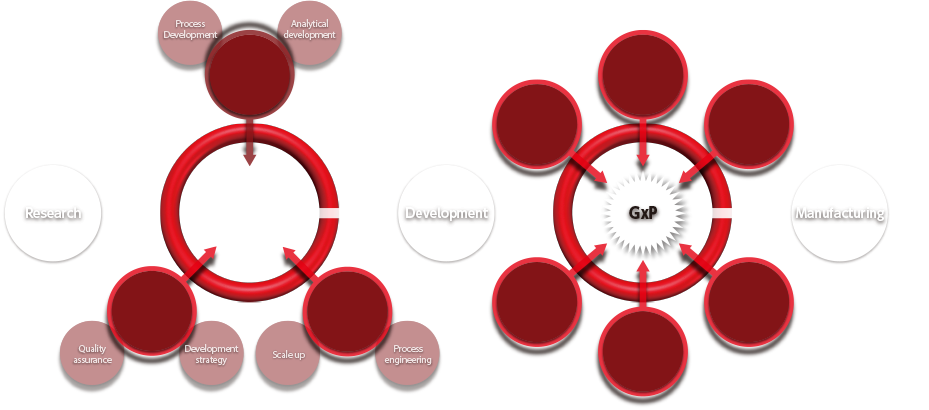 Development of Clinical Drugs
Support in developing the process and analytical methods, and obtaining data for application.
Development Support
Support in planning and exposing the tasks of the overall schedule from development to filing the product.
Engineering Support
GMP compliance review of the facility, installing new equipment, technical transfer and scaling up.
Improvement of manufacturing process
Improvement of manufacturing process
Support in improving the process robustness and product quality.
Documentation
Planning and supporting the GMP documentation including SOPs, documents for regulatory filing and building company structure.
Regulatory Discussions
Support in preparing and applying for regulatory approval, including response to the regulatory.
Employee Education / Training
Supporting from initial education of GMP regulation and know-hows for process development.
Validation
Supporting validation of equipment, regular validation and process validation.
Project Management
Manage the project on behalf including schedule management and being the center of communication.
*A short explanation will be shown when dragging the mouse on top.
Nexredge accelerate the development of the research seeds of biological drugs and "human cell therapy and gene therapy products" based on biotechnology by supporting the process development and commercialization in accordance with the GMP guidelines and pharmaceutical regulations.
We offer comprehensive and highly specialized support in plant construction, development in manufacturing process and the machinery, building the organization, GMP and pharmaceutical applications.
Our goal is to provide a service that change the method of biopharmaceuticals development.