[Our Business]
Nexredge accelerate the development of the research seeds of biological drugs and "human cell therapy and gene therapy products" based on biotechnology by supporting the process development and commercialization in accordance with the GMP guidelines and pharmaceutical regulations.
We offer comprehensive and highly specialized support in plant construction, development in manufacturing process and the machinery, building the organization, GMP and pharmaceutical applications.
Our goal is to provide a service that change the method of biopharmaceuticals development.
[Nexredge solution]
[Our Business]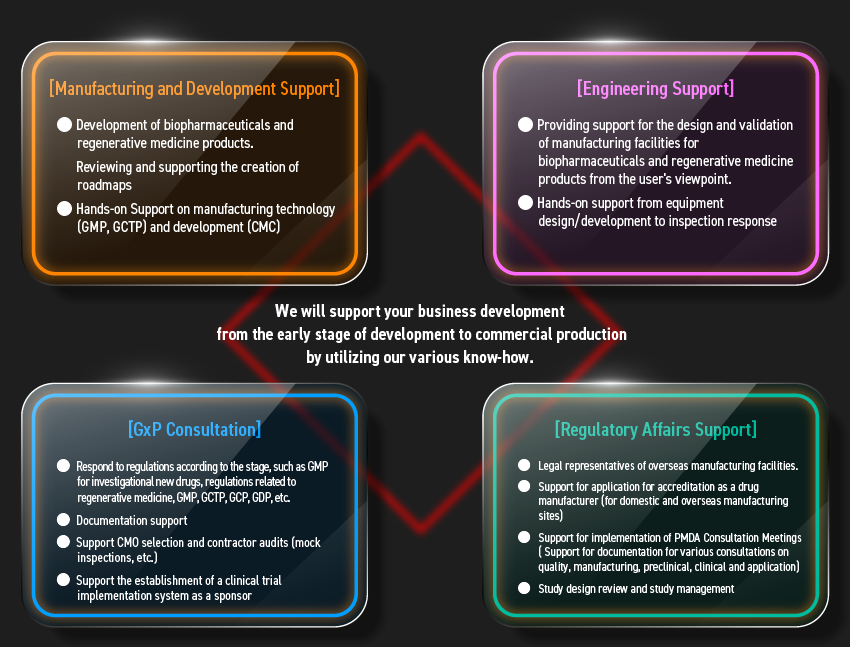 [Service Diagram]
※Mouse over any item to see its description.