[Corporate philosophy]

Pharmaceuticals based on biotechnology such as vaccines, antibody drugs, human cell therapy products and gene therapy using vectors have been the focus of active research and development.
To commercialize these promising research seeds of biopharmaceuticals, it is necessary to build a specialized team that includes R&D, manufacturing and regulatory affairs at an early stage of development due to its complexity and special nature of the manufacturing process.
The success or failure of development depends largely on a capability of the team. Especially in the field of biopharmaceutical, the team's collaboration with SMEs (Subject Mater Experts), the experts of GMP, manufacturing process development (CMC), Regulatory Affairs, and engineering of facilities and equipment, that participate in the team is crucial to development.
We, Nexredge will contribute to the health of patients by providing optimal development support to each cutomer based on our outstanding expertise and experience in this field, and by bringin research seeds to market more smoothly.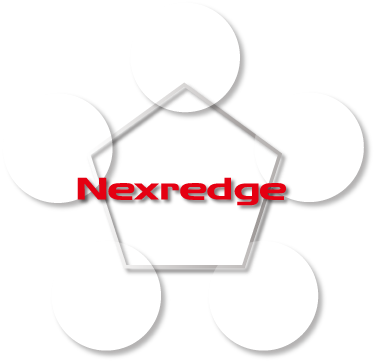 [Sustainable Development Goals (SDGs) and Nexredge's Initiatives]
In order to achieve the Sustainable Development Goals (SDGs), we will contribute to the achievement of the following 17 major goals.
We will achieve Universal Health Coverage (UHC) including access to safe, effective, high quality and affordable essential drugs and vaccines through excellence in R&D support, GxP consultation and engineering support.
We will support research and development of vaccines and medicines for infectious and non-communicable diseases that primarily affect developing countries by expanding its business overseas.
We will also accelerate access to affordable essential medicines and vaccines in accordance with the Agreement on Trade-Related Aspects of Intellectual Property Rights (TRIPS Agreement) and the Doha Declaration on Public Health.
We will achieve high levels of economic productivity through diversification, technological improvement, and innovation in high value-added and labor-intensive sectors by supporting the development of pharmaceuticals, regenerative medicine, and medical devices in cutting-edge modalities.
We will also strongly support the establishment and growth of start-up companies by supporting production activities, appropriate job creation, entrepreneurship, creativity and innovation in new drug development.
We will promotes scientific research and builds technical capacity in the industrial sector in all countries, including developing countries, by fostering innovation in support of drug development, thereby creating an emerging industry, significantly increasing the number of R&D workers per million people, and increasing public and private R&D spending.